Alice Stolz, Domain's National Managing Editor, The Block fixture and resident property aficionado, shares her insights each week as a columnist for Nine Property.
Not many people say it, so I'll just mention it quietly, but I loved renovating. And it's not because of my job or that I've done it a hundred times before or that I had some lofty and luxurious budget. This was in fact my first renovation and our budget was a relatively crimped one.
The initial brief was simple; we wanted a liveable and functional house. And no, there would be no further wiggle room in that budget. I cannot tell you how many different options in terms of plans my husband and I explored, committed to, wound back, restarted and argued about. The point is this, I now realize it was part of the process. Because during that period, as frustrating and slow as it felt at times, I changed. I compromised and yes, through sheer necessity, stuck to that blasted budget.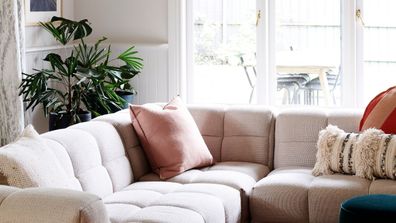 With an incredible builder and interior design studio who both saw things that I couldn't even imagine – these people are like magicians the way they can carve up spaces and hide sins – we hit go. The conditions were challenging (lockdown with stage four restrictions commenced the same week the works started), our timeline was tight (just 16 weeks) and our house was old, leaking and creaking.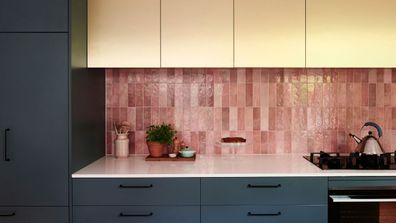 But boy did I love it… the demolition of walls, the peeling back of plaster, the site inspections as well as the decision making, 'Should this go on the left or the right?' I loved the discipline it made us have; what do we really want and what do we actually need? Where to spend (tip: kitchen benchtop and good-quality joinery) and where to save (everywhere else). But ultimately, the project was like a mental liferaft for me to escape during lockdown – the feeling that although our world felt smaller, darker and quieter, we were in fact still moving forward.
And then there was the awe in watching people so skilled at their trade. The joy of seeing a meticulous and studious tiler do their craft and the patient painter who did endless spot tests on walls for me as the light changed and of course the joiners, who are like mathematicians in their quest for perfection. And also, is there anything a carpenter cannot do?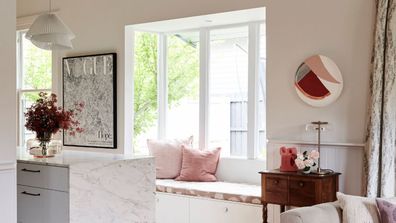 There are still flaws, inefficiencies of space, sloping floors and crooked corners. But these things are in our house's history, and I'm glad we've left them and now in fact embraced them. In a world where many strive to make everything look perfectly perfect, I love the kookiness and richness that makes my house our home.